A Visit to Hortulus Farms
A View of the Isaiah Warner house and barn.
Henfeathers.com recently visited the wonderful 100 acre gardens at hortulus farm, in historic bucks county, pa. hortulus farms is a historic property with a 18th century isaiah warner house, barns, coops and rolling pastures. the gardens were restored in 1980 under renowned garden designer renny reynolds and noted garden author jack staub. the fabulous gardens are a mixture of english country gardens, with a sense of a historic american farm architecture. striking long allees and winding woodland paths, passing over small bridges throughout and a large pond as a focal point are just a few of the features, and extraordinary flower and border gardens everywhere. 20 separate gardens surrounds the main18th century home and barn buildings. a french garden with beautiful topiaries and a striking eiffel tower feature at its center, a pool fountain garden, a superb herb garden, a secret mediterranean garden. beautiful gardens blending so well from one to the next, with sculpture, water features and follies through outenjoy the beauty, ambiance, and inspiration in a few photos here! find your own garden inspirations on henfeathers.com with many fabulous designs and garden features from urns, benches, wall decor, fountains to sculpture enjoy!!
Cherubs Fountain & Pool
Love the wrought iron gate that frames the Cherubs fountain.
Grand classic urn serves as a great focal point behind the curved rustic bench.
Water features can make a garden and if it's an old strikingly unusual fountain it's even better.
This classic columned pergola is inviting and it would make a wonderful retreat in the height of summer.
Rustic Urn is a highlight along a country path.
The gardens feature lovely woodland paths throughout the grounds.
Water fountain amid wonderfully shaped pines.
Magical – a black swan transverses one of the garden's ponds.
You may also like...
Garden Ideas For the Mediterranean Style Garden
A Hidden Gem Just a Few Minutes from Center City Philadelphia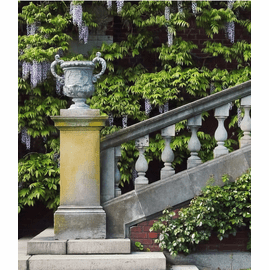 Use the HenFeathers Classic Winterthur Urn to define your "Rooms without a Roof"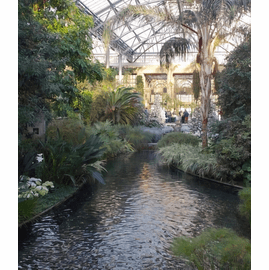 To Keep Warm HenFeathers Enjoys the Indoor Sun Room
Whimsical Pleasure Gardens that Bemuse and Elate the Senses