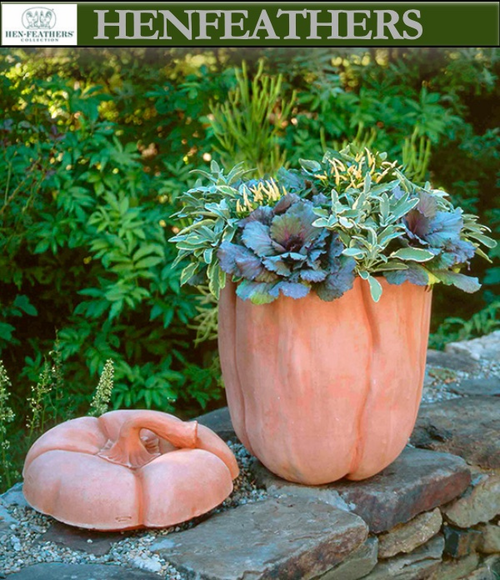 Pepper Pot by Ken Druse
---
The Pepper Pot is from the American Terracotta Collection designed by top American talent and handmade in Impruneta. The American Collection marries the highest standards in American style and European quality. These beautiful pots are handmade in the original molds. Each work is expertly finished by today's brilliant craftsmen using fine tools and requiring enormous skill and patience. This planter is distinguished by its faithful pepper shape and removable lid. The exquisite handmade beauty is unsurpassable, an heirloom. For extra large designs that require freight shipping, there may be additional charges depending upon location.
---
Ken Druse is a man of many talents; award-winning author, photographer, lecturer and passionate gardener. Now he can add to his list of accomplishments the creation of this overgrown vegetable for the garden. He loves it with the top on as a work of fine art sculpture, or off as a planted container?an organic addition to the garden scene. (It's also a handy place to stash garden tools.)
Have fun with it. As Ken says, "You don't need permission to make a work of art in your own backyard."
18.5" x 24" H (with lid) x 16" Inner Dia.
You may also like...