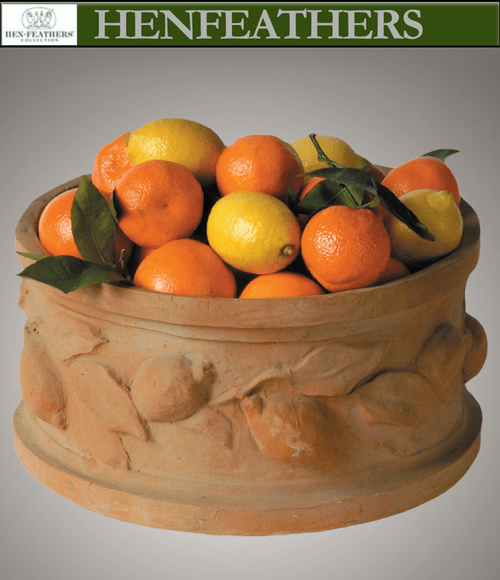 Le Citron Round Planter
Click to Enlarge
---
The Le Citron Round Planter is one our most petite plant pots and is equally useful for growing small bulbs and flowers as for displaying fruit. This planter matches other citrus fruit design in Le Citron group, including the large planters and little troughs. They are perfect for use as a herb garden. Meticulously hand cast and hand finished patina in extremely durable marine grade freeze proof fiberglass.
14" Dia. x 7"H
The Le Citron Round Planter is available in Terracotta and the finishes shown below. Guaranteed outdoor durability.
This design is also available in special custom finishes, Call HenFeathers 610 649 4078 for more information.
You may also like...