Mairfair Window Box
Click to Enlarge
---
The Mayfair Window Box is a stylish addition to the HenFeathers collection of estate planters, urns and fountains. The Mayfair Window Box is a sleek sophisticated design statement and a very popular design, with minimal detailing on the rim the Mayfair Window Box will fit in both traditional and modern settings alike.
The Mayfair Window Box has two Mayfair Trough Planter siblings. Whereas the window box is 38" in length, the troughs are 75" in length, one being 12" high and deep and the other being 16" high and deep.
Meticulously hand cast and hand finished patina in extremely durable marine grade freeze proof fiberglass. Guaranteed outdoor durability. Strong, the reinforced fiberglass is quite light weight, perfect for hanging and handling.
FREIGHT NOTE: In the case of extra large designs which exceed FedEx ground requirements and must ship by Freight Carrier, there is an additional Freight/Truck charge based upon your zip code location that will be charged at the time of shipment. Please call with questions 610 649 4078.
38" W x 9" D x 9" HWeight: 9 lbs.
You may also like...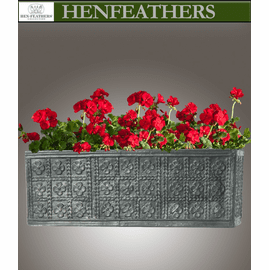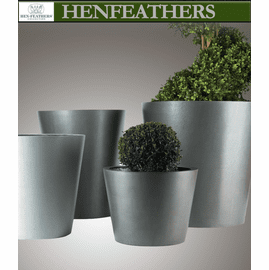 4 Sizes