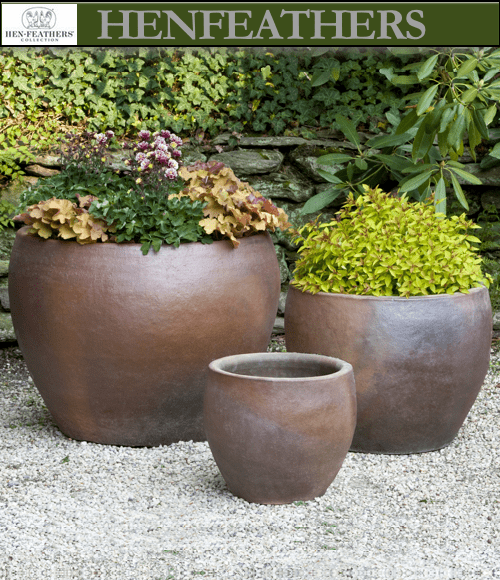 Kon Tum Planters Set of 3
---
The Kon Tum Planters Set of 3 are stunning trio of Asian world pots. Standout pots, planted inside or outdoors, on a patio, deck or in a garden. This set of 3 planters in 3 sizes creates a 3 tier strong presentation of its own. Finely crafted in terra cotta. These planters are distinguished by their splendid forms and clean lines. Guaranteed outdoor durability. Shown in Asian Earthenware finish. Color finishes are hand applied and may vary making each piece unique.
Each set has three sizes:
30" Dia x 24" H
23.15" Dia x 19" H
17.75" Dia x 13.75" H
You may also like...