Artisan Rolled Rim Vase - Grande
Click to Enlarge
---
The Artisan Rolled Rim Vases are simply the finest terracotta Rolled Rim planters available. Imported from Impruneta, Italy and therefore the best in the world. Handmade in historic workshops by Impruneta's most celebrated artisans, our terracotta planters are untouchable in both quality and beauty and frost proof to -20° Fahrenheit. Each pot is made completely by hand without the assistance of molds by one of the oldest family workshops in Impruneta. The exquisite handmade beauty is unsurpassable, an Heirloom. You will know these pots were made freehand, because you can slip you fingers under the rim. Available in four sizes below and also in 6 smaller sizes. (See below in the "You May Also Like" section below.
***FREIGHT NOTE:::::: In the case of large and extra large designs which exceed FedEx ground requirements and must ship by Freight Carrier, there is an additional Freight/Truck charge based upon your zip code location, charged at shipment time
Size Details
Grande 36
Grande 32
Grande 28
Grande 24
42" Dia. x 31" H x 36" Inner Dia.
36" Dia. x 27" H x 32" Inner Dia.
32" Dia. x 23" H x 28" Inner Dia./td>
28" Dia. x 21" H x 24" Inner Dia.
Size
Price
Color Qty

HFSRPf

Rolled Rim Vase - Grande 24

28" x 21"H x 24" ID

HFSRPx

Rolled Rim Vase Grande 28

32" x 23"H x 28" ID

HFSRPt

Rolled Rim Vase Grande 32

36" x 27"H x 32" ID

HFSRPs

Rolled Rim Vase Grande 36

42" x 31"H x 36" ID
You may also like...
3 Sizes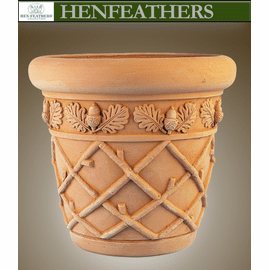 2 Sizes
2 Sizes