Aloha Pineapple Planter
---
The Aloha Pineapple Planters are beautifully rendered in a pineapple motif. Their straight sides make them perfect to drop in a significant sized tree with a large root ball.
These planters are available in two sizes. Meticulously hand cast and hand finished patina in extremely durable marine grade freeze proof fiberglass. Guaranteed outdoor durability. Available in Terracotta and the other finishes shown below.
This design is also available in special custom finishes, Call HenFeathers 610 649 4078 for more information.
FREIGHT NOTE : In the case of certain larger items there is an additional Freight/Truck charge based upon your location.
Size
Price
Color Qty

HFcPINE2

Medium

21"Dia x 19"H

HFcPINE1

Large

32"Dia x 27"H
You may also like...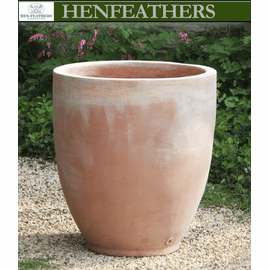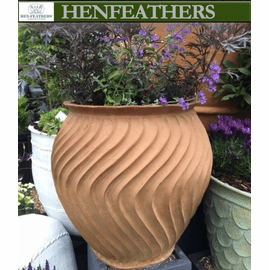 3 Sizes