Molded Rolled Rim Vase - Grande
The Grande Molded Rolled Rim Vases are the large versions of our Molded Rolled Rim Vases and are simply the finest terracotta molded rolled rim planters available. Imported from Impruneta, Italy and therefore the best in the world. In our Molded Collection, the clay is pounded by hand into molds. After about twenty-four hours, the mold is removed. A potter then finishes the pot with hand tools. They are top quality Impruneta pots ? beautiful and durable. Available in two Grande sizes and two smaller versions. See below.
Size
Our Price
Sale Price
Qty
HFSRPr
Molded Rolled Rim Vase Grande 36
40" x 32"H x 36" ID

$2,249.00

HFSRPz
Molded Rolled Rim Vase Grande 32
38" x 29"H x 32" ID

$1,979.00
You may also like...
3 Sizes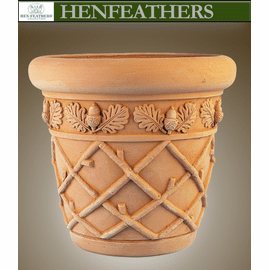 2 Sizes