Malvern Pot
---
The Malvern Pot is a very large striking planter with a clean design. Available in the extra large size only, this pot will grace any country garden terrace or smart city space and looks stunning planted with trees and shrubs. They are perfect, outdoors or inside, for foyers, atria, decks, entrances verandas or for any large garden space that cries out for a strong focal point. Plant with trees, bougainvillea, topiary or large bushes. Meticulously hand cast and hand finished patina in extremely durable marine grade freeze proof fiberglass. Guaranteed outdoor durability.
The Malvern Post is available in our beautiful new Antique Stone patina.
This pot is also available in special custom finishes, Call HenFeathers 610 649 4078 for more information.
47" Dia (top) x 31" Dia. (base) x 49" H
Wt: 75 lb.
FREIGHT NOTE : In the case of certain larger items there is an additional Freight/Truck charge based upon your location.
You may also like...
3 Size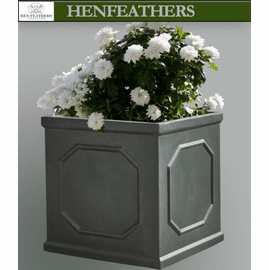 3 Sizes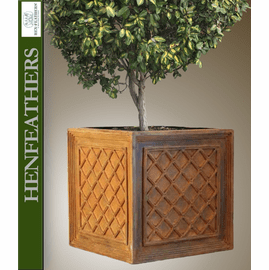 4 Sizes