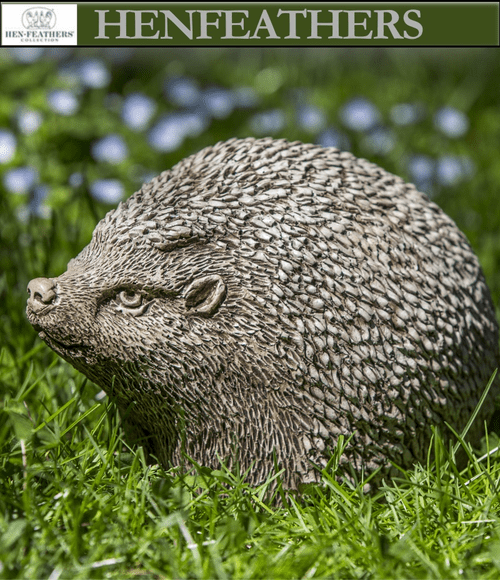 Hedgerow
---
This Hedgerow is quite the charming little garden sculpture of a hedgehog with a bit of mischievous glint in his eye. It has an incredible patina that perfectly matches the hedgehog's spiny coat that totally blends in with it's environment. Place in any garden setting indoors or outside, but by a bush or, dare we say, under a hedge row would be ideal.
A well executed sculpture, meticulously hand cast and with hand finished patina in extremely durable Cast Stone. Shown in Brownstone (BR) finish above, but, is available in any of the finishes shown below. Color finishes are hand applied and may vary making each piece unique. Guaranteed outdoor durability.
7" x 4.5" x 7.75" H
Weight: 6 lbs.
Color/Finish




---

AlpineStone (AS)
Ferro Rustico (FN)
Pietra Nuova (PN)
Natural White (NA)
English Moss (EM)
Aged Limestone (AL)
Travertine (TR)
Brownstone (BR)
Nero Nuovo (NN)
Lead Antique (LA)
Verde (VE)
Greystone (GS)
French Limestone (FL)
Copper Bronze (CB)

Select your color choice with the options drop-down list above. If there is no options drop-down list with this product please enter your color choice in the comments box at final check-out.
You may also like...