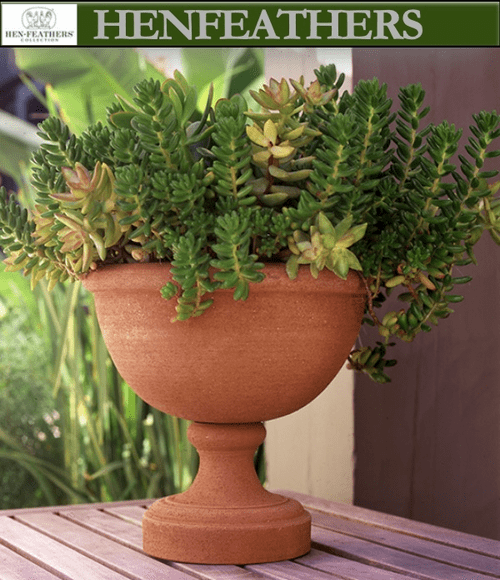 Footed Bowl
---
The Footed Bowl is from the Boutique Terracotta Collection and is imported from Impruneta, Italy and therefore the best in the world. Handmade in historic workshops by Impruneta's most celebrated artisans, our terracottas are untouchable in both quality and beauty and frost proof to -20° Fahrenheit. These beautiful bowls are handmade in the original molds that were made by great masters in the 1800's. Each work is expertly finished by today?s brilliant craftsmen using fine tools and requiring enormous skill and patience. These bowls are distinguished by their splendid forms and clean lines. The exquisite handmade beauty is unsurpassable, an Heirloom.
10" x 9" H x 9" Inner Dia.
You may also like...